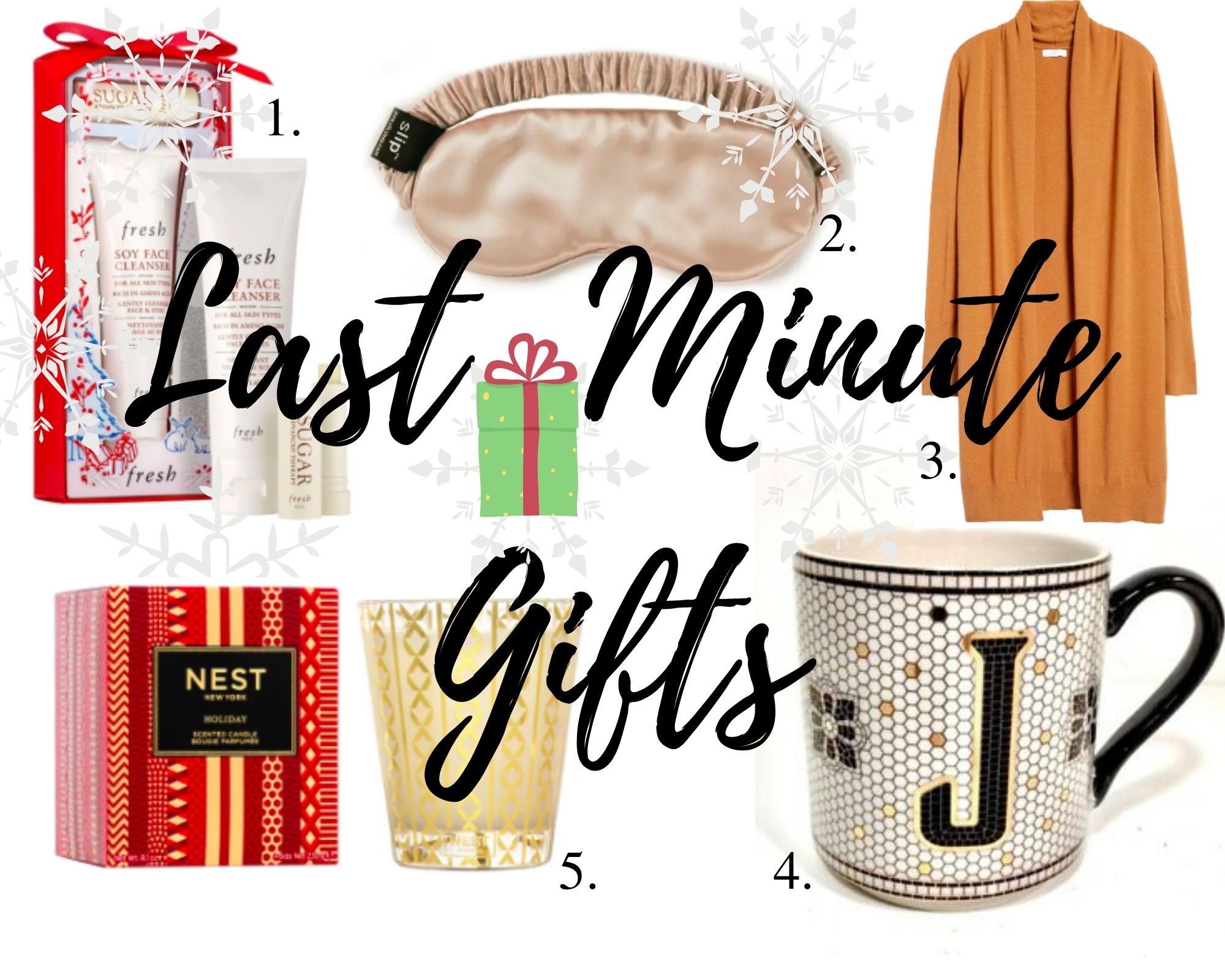 Only 4 more days till XMAS🎄⛄🎁
Looking for a few last minute gift ideas? Well I have my last Gift Guide for the ultimate Fashionista and they are all under $50!
1: A Cozy Plush Robe from Target: Featured is the brown shade, but it comes in a variety of different colors. If I could live in my robe I would! I honestly can't believe it's only $30!
2: A Pure Silk Sleep mask from Nordstrom: If you are like me, then beauty rest is not a comprise I am willing to make! LOL. I love my mask. It's so silky and comfortable. Some masks get annoying after a while, but I love this one. Plus it comes in a variety of neutral shades.
3: Coffee Mug: Target is known for having the best collection of coffee mugs! I have to agree. I am obsessed with my Queen mug, featured in a few of this month's looks. Best part is that most of their mugs are only $5.
4: Nest Holiday Candles from Nordstrom: These smell amazing! Especially the new holiday editions. The glass has a beautiful design, making it the perfect addition to any gift bag.
5: Fresh Skin Care Set at Nordstrom: You know I love this brand. Their products work so well. Right now they have a huge variety of gift sets to choose from.
my personal fave is the Rose skin care collection, BUT I have my eyes on the Sugar lip ornament!
6: Leith Cozy Long Cardigan: Take it from the Neutral Queen when I tell you these neutral cardigans are the perfect staple to any Winter wardrobe. You can find them at Nordstrom and they are so easy to size!
I love mixing my Lux pieces with affordable fashion. I feel like this year I did a lot more online shopping so @Target and @Nordstrom make it easy. They are definitely two of my favorite stores to shop at!
What are yours? Are you adding any of these to your last minute shopping list?!